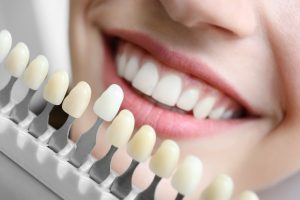 As one of the most popular cosmetic dental treatments, teeth-whitening is something that most people will choose at least once in their lives. Even with a consistently good schedule of hygiene at home and regular visits to your dentist, your teeth can still develop stains, lose their shine, or become uniformly dull over time. Fortunately, teeth-whitening can help you rejuvenate your smile's appearance quickly and conveniently by erasing stains and brightening your teeth. To determine if teeth-whitening can work  for you, your dentist will first perform a careful examination, and then consult with you about choosing the best treatment.
It's Effective in Most Cases
Most common teeth stains develop on the surfaces of your teeth (on the outer layer known as enamel). The change may be gradual, or it may be sudden, depending on the exact nature of your teeth stains. In most cases, though, teeth-whitening is a highly effective way to clean off staining deposits and brighten the tooth structure underneath your semi-translucent tooth enamel.
It's Tailored to Your Schedule
At our office, we offer a custom-designed whitening kit that you can take home and apply on your own time. The kit consists of a set of custom-made whitening trays and a supply of professional-strength whitening agent. Using the trays, you can apply the whitening gel evenly to the surfaces of your teeth for a couple of hours each day.
Find Out if Teeth-Whitening Is a Good Idea
If your teeth are stained or have become dull over time, then speak with your dentist to find out if teeth-whitening is a good idea to brighten them. To learn more, schedule an appointment by calling the Sunny Smiles dental office nearest you in El Paso, TX, today! We have offices in the East, Northeast, and Westside of El Paso, and happily welcome patients from all nearby communities, including Chaparral, Canutillo, Vinton, and Sunland Park, New Mexico.