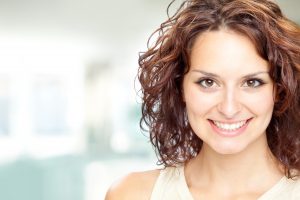 Your teeth may be small, but your smile is one of your most immediately noticeable features. Therefore, improving cosmetic tooth blemishes can benefit your self-confidence as much as your smile's appearance. In many cases, porcelain veneers are the best option for addressing cosmetic dental concerns, especially if you have more than one concern to deal with at a time. To find out if they're the right option for you, we answer a few common questions about porcelain veneers and how they can improve your smile.
When are veneers a good choice?
A veneer is a thin, custom-made shell of porcelain that your dentist can place on the front surfaces of your teeth. By covering the fronts of your teeth, veneers can correct a multitude of issues, including:
Severe tooth stains/discoloration
Teeth with cracked surfaces
Uneven spaces between teeth
Excessive tooth wear
Mild tooth misalignment
And more
How natural do veneers look?
The beauty of porcelain veneers is that they are almost indistinguishable from your healthy, natural tooth structure. This makes them realistic enough that they won't be noticed, even from up close. Each veneer is also carefully designed and crafted according to precise digital measurements of your tooth, ensuring the most lifelike results.
How long do veneers last?
With proper care and maintenance, porcelain veneers can last for up 10-15 years or longer before needing replacement. If they do become worn down or damaged, then your dentist can replacement them quickly and efficiently with brand new veneers.
Get Answers to More Questions About Porcelain Veneers
If you want to improve your smile, then ask your dentist if porcelain veneers are the right option. To learn more, schedule an appointment by calling the Sunny Smiles dental office nearest you in El Paso, TX, today! We have offices in the East, Northeast, and Westside of El Paso, and happily welcome patients from all nearby communities, including Chaparral, Canutillo, Vinton, and Sunland Park, New Mexico.