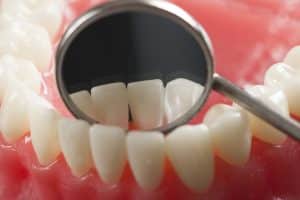 Treating cavities has long been an important part of professional dentistry, and until relatively recently, most patients relied on durable metal fillings to restore their teeth. Today, however, tooth-colored fillings are a better, increasingly more popular option for treating cavities in a discreet and safe manner. While their main attraction is their appearance, tooth-colored fillings offer a number of functional benefits that make them preferable over traditional metal fillings.
They look natural.
Tooth-colored fillings are made from composite resin, a mixture of acrylic and quartz-like particles that can be tinted to match your tooth's unique color and shade. Before placing the resin, your dentist will customize its color for optimal, lifelike results, ensuring a natural and attractive finish.
They offer better protection.
In addition to looking better than metal, tooth-colored resin adheres better to your natural tooth structure, creating a better seal against oral bacteria that lead to tooth decay. When placed inside of your cavity, a tooth-colored filling significantly reduces your risks of experiencing further tooth decay and needing root canal therapy.
They last longer.
Also unlike metal, tooth-colored fillings don't change shape over time, but rather, they retain their original form (the shape of your cavity) for many years longer. One of the biggest benefits of tooth-colored fillings is that they last longer than metal ones, which often have to be replaced.
Ask Your Dentist About a Tooth-Colored Filling
If you have a cavity or an old metal filling, then speak with your dentist about the benefits of choosing a tooth-colored filling. To learn more, schedule an appointment by calling the Sunny Smiles dental office nearest you in El Paso, TX, today! We have offices in the East, Northeast, and Westside of El Paso, and happily welcome patients from all nearby communities, including Chaparral, Canutillo, Vinton, and Sunland Park, New Mexico.