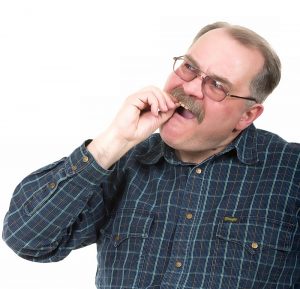 When healthy, your teeth have a very slight amount of flexibility within their sockets. This flexibility helps ensure that your teeth can withstand the immense pressures of biting and chewing without damaging their roots or jawbone. However, when your teeth are noticeably loose, then their foundation may be in trouble, and you may be at risk of tooth loss. Noticeably loose teeth can shift and move about, damaging the tissues that hold the roots in place. To find out why your teeth are loose and how you can save them, make an appointment with your dentist so you can receive appropriate treatment as soon as possible.
Check Your Smile's Foundation
Healthy teeth roots lie within sockets in your jawbone, and are held securely in place by periodontal tissues and gums. When these tissues are compromised, such as through gum disease, the stability of your teeth roots can also be compromised. Because it directly affects these tissues, gum disease is one of the most prevalent reasons behind loose teeth, and if not addressed, the condition can eventually lead to tooth loss.
How to Save Loose Teeth
The good news for many patients is that loose teeth aren't always guaranteed to fall out or need extraction. In fact, if you seek treatment soon enough, your dentist may be able to restore the health and integrity of your gums through personalized treatment. By treating gum disease early, we can strengthen the bond between your teeth and periodontal tissues to help you preserve your healthy, natural smile for life.
Save Your Loose Teeth with Help from Your Dentist
If one or more of your teeth are loose, then visit your dentist as soon as possible before it's too late to save them. To schedule an appointment, call the Sunny Smiles dental office nearest you in El Paso, TX, today! We have offices in the East, Northeast, and Westside of El Paso, and happily welcome patients from all nearby communities, including Chaparral, Canutillo, Vinton, and Sunland Park, New Mexico.