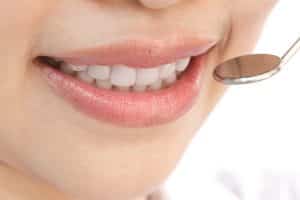 As our knowledge of dental health has progressed over the years, so have the techniques and materials used to treat common dental issues. For instance, cavities were once most commonly treated using durable metal amalgam fillings, which could effectively withstand the immense pressures of biting and chewing. Today, however, most people prefer tooth-colored fillings for their many esthetic and functional advantages. If you have a metal filling, then ask your dentist if you should upgrade it to a tooth-colored filling, and how doing so can improve your smile's appearance as well as your long-term oral health.
The Drawbacks of Metal Fillings
Metal fillings are made from an amalgam of different metals, including tin, copper, and trace amounts of mercury. This mixture is strong, but there are many drawbacks to placing metal inside of a tooth's cavity. For instance, metal changes shape over time, and as a tooth filling, this can cause damage to your tooth's structure or leave the cavity vulnerable to harmful oral bacteria. For patients who have metal allergies, an amalgam filling may not even be an option, forcing them to undergo more extensive treatment such as root canal therapy or tooth extraction.
What Makes Composite Resin Better?
Compared to metal amalgam, one of the most obvious benefits of tooth-colored fillings is their appearance. Tooth-colored fillings are made from biocompatible composite resin, which can be tinted to match your tooth's unique color and appearance. However, more significant benefits include the fact that composite resin retains its shape years after being placed inside of your cavity and can protect your tooth and smile better than metal amalgam.
Learn More About Tooth-Colored Fillings
If you've previously had a metal filling placed in your cavity, then find out how upgrading it to a tooth-colored filling can better protect your smile and long-term oral health! To learn more, schedule an appointment by calling the Sunny Smiles dental office nearest you in El Paso, TX, today! We have offices in the East, Northeast, and Westside of El Paso, and happily welcome patients from all nearby communities, including Chaparral, Canutillo, Vinton, and Sunland Park, New Mexico.