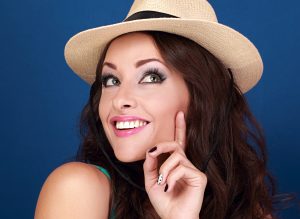 Compared to other cosmetic dentistry treatments, tooth bonding is one of the most conservative and personalized treatment options. Bonding is the process of applying tooth-colored composite resin to your tooth to improve its color, size, shape, and overall appearance. Because the resin is custom-tinted to match your tooth structure and can be bonded securely to any area of your tooth, bonding can be used for a number of different cosmetic and restorative reasons. 
Dealing with tooth discoloration
When your teeth develop stains, the best option is often professional teeth-whitening. However, when tooth discoloration occurs underneath your tooth's semi-translucent enamel, teeth-whitening may not be the best option. Instead, your dentist may suggest bonding to correct the stubborn discoloration and brighten your smile once again.
Repairing worn/damaged tooth structure
Tooth wear and damage are more common than they should be, but you have several options for repairing the damage, depending on the nature and extent of it. In many cases, tooth bonding can serve as a good alternative to more extensive treatments, like dental crowns, for restoring your tooth structure and correcting your bite's balance.
Treating cavities discreetly
One of the more common uses for tooth-colored composite resin is to create biocompatible, lifelike tooth fillings to discreetly treat mild and moderate cavities. Unlike the metal that older fillings are made of, tooth-colored resin fillings blend in discreetly with the natural appearance of your tooth. They also protect teeth better by creating a durable seal to prevent oral bacteria from re-entering the cavity and leading to further tooth infection.
Find Out if Tooth Bonding Can Help You
If your tooth can use a cosmetic touchup but you want to keep your treatment simple and non-invasive, then find out if tooth bonding is your best option! To learn more, schedule an appointment by calling the Sunny Smiles dental office nearest you in El Paso, TX, today! We have offices in the East, Northeast, and Westside of El Paso, and happily welcome patients from all nearby communities, including Chaparral, Canutillo, Vinton, and Sunland Park, New Mexico.