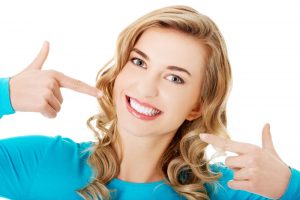 Teeth whitening is one of the most popular modern dental treatments; so popular, in fact, that there are almost countless over-the-counter alternatives available. However, OTC products cannot achieve the same results as professional treatment for your dentist. If you're considering teeth whitening and have questions, then we advise speaking with your dentist about your cosmetic options to ensure that you receive satisfying results. In some cases, you may need a more comprehensive cosmetic treatment to effectively improve your smile.
How Do I Know Teeth Whitening Will Work?
If you buy an OTC whitening product, then you'll largely have to guess whether or not the product will work. It may not be strong enough to erase your stains, or whitening may not be the appropriate answer to your cosmetic smile concerns. The best way to know that teeth whitening will work is to visit your dentist, who will perform a thorough exam before recommending teeth whitening to ensure that it is the appropriate option.
Will the Results Be Permanent?
Modern teeth whitening treatments can address even stubborn stains on your teeth's surfaces; however, because your teeth can stain naturally from exposure to food, beverages, and more, the results will not be completely permanent. You can prolong your results by keeping your teeth consistently clean with good hygiene and regular checkup and cleaning appointments.
What if My Teeth Are Too Severely Stained?
If your teeth's stains develop underneath their surfaces, or if they are indicative of a more serious underlying issue, like tooth decay, then teeth whitening may not be your best option. Instead, your dentist will recommend an appropriate cosmetic or restorative treatment depending on your specific needs and preferences.
Ask Your Dentist About Teeth Whitening
If your teeth have dulled or become stained over the years, then ask your dentist if teeth whitening is a good idea! To schedule a consultation, call the Sunny Smiles dental office nearest you in El Paso, TX, today! We have offices in the East, Northeast, and Westside of El Paso, and happily welcome patients from all nearby communities, including Chaparral, Canutillo, Vinton, and Sunland Park, New Mexico.