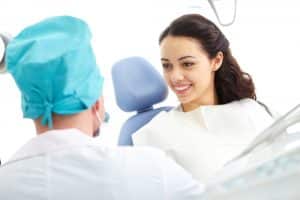 Regular dental checkup and cleaning appointments are a vital part of a consistently good dental health and hygiene routine. In addition to brushing your teeth at least twice every day and flossing at least once, dental cleanings are the only way to effectively keep oral bacteria from threatening your smile. Your checkups are also the only way for your dentist to keep a close eye on your dental health and detect early signs of trouble, if present. In fact, dental checkups can help you prevent serious issues that could require more costly and extensive dental work, but only if you attend them regularly.
1. Everybody needs routine dental checkups.
Cosmetic and restorative dental treatments are recommended only as needed. For instance, teeth whitening is only recommended for stained teeth; dental crowns are only an option for damaged or severely blemished teeth. However, everyone should attend dental checkups and cleanings at least once every six month, even when their teeth and gums are healthy and beautiful.
2. Checkups and cleanings help you prevent most dental issues.
The most common dental issues—tooth decay and gum disease—begin as relatively minor irritations in your teeth and gum tissues. These irritations are caused by excessive oral bacteria which form plaque as they accumulate. When plaque calcifies into tartar, it becomes insoluble, and you can no longer remove it with your toothbrush and toothpaste. Checkups and cleanings allow your dentist or hygienist to carefully and effectively remove harmful plaque and tartar to prevent tooth decay, gum disease, and more.
Learn more at your next checkup!
To learn more about the importance of keeping up with your oral health through routine dental checkups, schedule your next visit by calling the Sunny Smiles dental office nearest you in El Paso, TX, today! We have offices in the East, Northeast, and Westside of El Paso, and happily welcome patients from all nearby communities, including Chaparral, Canutillo, Vinton, and Sunland Park, New Mexico.