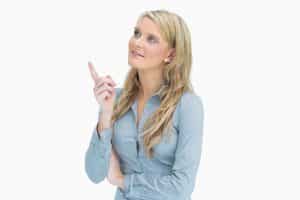 You want your smile to look its best, but depending on how many cosmetic issues you have to deal with, improving it might seem like an ordeal. Fortunately, cosmetic dentistry offers a number of different options for boosting your smile's appeal, and veneers in particular can make the process simpler than you might have believed. There are several reasons why you should consider porcelain veneers, but the most popular reasons are because they're impressively lifelike, minimally invasive, and highly versatile.
1. They're specifically designed to mimic your teeth.
Porcelain veneers are thin shells that are bonded to the fronts of your teeth, and they're hand-crafted to match the unique, highly detailed measurements of each tooth. The porcelain is tinted to match your tooth's color, and is also semi-translucent and layered (like healthy tooth enamel) so that it reflects light in the same way as your natural teeth.
2. They don't need a lot of tooth preparation.
To place a veneer, your dentist will have to prepare the tooth by making room for the veneer. Because veneers are ultra-thin (barely 0.5 mm), preparing the tooth is simple and only requires sculpting a small amount of enamel. The procedure leaves the majority of your healthy tooth structure intact, allowing you to preserve the tooth and improve your long-term dental health.
3. They can completely makeover your smile in nearly an instant.
By placing one or more veneers onto your teeth, your dentist can create a complete smile makeover in nearly an instant. Rather than combining several different procedures into a treatment plan, porcelain veneers can achieve dramatic smile improvement results with just a single procedure.
Need a Makeover? Consider Porcelain Veneers
If you need to address several cosmetic concerns, then ask your dentist if you should consider receiving one or more porcelain veneers! To schedule a consultation, call the Sunny Smiles dental office nearest you in El Paso, TX, today! We have offices in the East, Northeast, and Westside of El Paso, and happily welcome patients from all nearby communities, including Chaparral, Canutillo, Vinton, and Sunland Park, New Mexico.