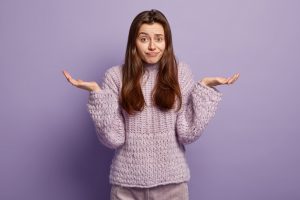 When you see your smile in the mirror, or in recent pictures, you can see just how much dental discoloration has done to change the way you look. In response to this concern, many people look into some form of teeth whitening treatment. While there are treatment options available over the counter, you should know that you do not have to settle for what is available on your store's shelves. In fact, you can find that these products are only able to provide limited improvements, leaving you feeling some lingering dissatisfaction with your appearance. At Sunny Smiles, we can provide more potent whitening agents that deliver the results you want. We can also help those who have trouble with dental discoloration unrelated to enamel stains.
Dental Discoloration Can Be A Difficult Problem To Address
While you can have an easy time finding a teeth whitening kit at your nearest grocery store or pharmacy, you may be unhappy with what these over the counter products can do for you. The materials they use to remove enamel stains can have limited effect, and can leave behind particles that have gathered and settled over time. To make more significant changes, you can talk to your dentist about using a professional whitening kit. The kits that we provide our patients can make more significant changes, leading to a boost in your confidence and a more noticeable change in your appearance.
Take Home A Whitening Kit From Your Dentist's Office
We provide teeth whitening treatments that contain advanced bleaching agents and personalized trays that help with their application. A successful treatment will see you apply these gels to your teeth on a daily basis. Over the course of these treatments, you can see your smile become brighter on a gradual basis, eventually leading to a change of many shades! Once you have completed your recommended applications, you can start showing off dazzling cosmetic improvements.
Other Solutions To Problems With Dental Discoloration
For some people concerned about dental discoloration, teeth stains are not the only issue to address. Different problems can lead to discoloration. To address intrinsic discoloration, we can recommend other cosmetic dental procedures. These treatments include the use of porcelain veneers to hide flaws, or cosmetic tooth bonding and contouring. Both of these treatment options provide additional services, such as the ability to hide alignment issues, trouble with dental damage, and concerns around tooth size.
Talk To Sunny Smiles About Teeth Whitening Treatment
Through the right teeth whitening treatment, your dentist can help you smile with renewed confidence! We provide whitening agents that are effective at removing stubborn stains, and we also offer additional cosmetic services that can take on intrinsic discoloration. If you want to learn more about the different procedures we offer to improve smiles, please contact our El Paso, TX, dentists' office on N Zaragoza Rd by calling 915-849-9000.