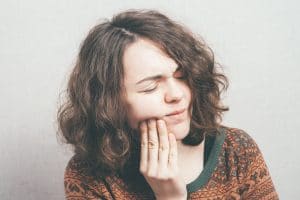 Our office is currently closed to help protect people in our community from COVID-19. However, if our patients encounter a dental emergency, then your El Paso, TX, dentists can offer help with emergency dental care. In today's blog, find out when you should contact us, and the methods we use to restore and repair smiles of all ages.
Our Locations
First, remember that we have two convenient locations in El Paso, so you can choose the one closest to you for treatment. We're located on 1788 North Zaragoza Road and on 10039 Dyer Street. When you encounter a situation that requires emergency treatment, then simply call the phone numbers below and schedule an appointment. We will see you as soon as we can to offer treatment and protect the health, function, and beauty of your smile until we can see you again for routine preventive visits, such as checkups and cleanings.
Common Emergency Scenarios
Some emergency situations are pretty obvious, such as a chipped, cracked, or broken tooth. A loose or lost filling or crown is cause for an appointment, as is something stuck between your teeth that you cannot remove with floss. However, toothaches, while seemingly a minor issue, could require attention. If you have tooth sensitivity or a toothache that hasn't subsided after a day or two, let us know. This pain could indicate the presence of a cavity, or possibly even a dental infection, issues that could threaten the stability and health of your smile unless addressed in a timely manner.
Repairing Your Smile
First, if your tooth is damaged, rinse with warm water and use cloth or gauze to stem bleeding. If a restoration is loose or lost, avoid sugary foods and drinks, as the exposed tooth is very sensitive. If something is stuck between your teeth, then floss in between the teeth but don't use anything other than floss, or you could damage the tooth. If your tooth hurts, rinse with warm water and take a pain reliever, which you can also do to address any other painful scenarios involving damaged or aching teeth. To reduce facial swelling in any of these scenarios, place a cold compress or ice pack to the side of the face.
To repair your tooth, we may use a filling to address cavities, or dental bonding to repair minor damage, which can fix the teeth in one visit. For more substantial damage, or for infections, we may use a root canal to remove any infected tissues, and then we'll cap the tooth with a lifelike crown.
SUNNY SMILES IN EL PASO OFFER TREATMENT FOR DENTAL EMERGENCIES
At Sunny Smiles in El Paso, TX, we want to help you to keep your smile healthy and functional. For more information on providing lifelike restorations for smiles, contact our N. Zaragoza dental practice by calling 915-849-9000.