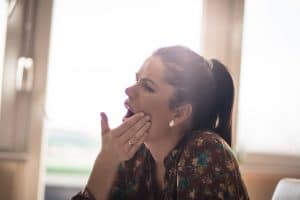 When it comes to sore muscles, sprained ankles, bruises, and small cuts, your body can typically heal itself over time. While medical attention can be needed after a seemingly "minor" injury, your immune system is often capable of naturally recovering from problems that occur. However, problems with your teeth can be a different matter. If you try to ignore trouble with tooth pain, you can allow a problem to grow progressively worse, and create new problems. You should treat discomfort as a matter to address with your dentist – a problem that is minor today could grow significant between now and when the matter is too uncomfortable to ignore any more! Your El Paso, TX dentist's office can provide the appropriate restorative dental care, and address any issues with your smile.
Should I Treat Tooth Pain Like An Urgent Problem?
If you feel persistent tooth pain, you could be in need of treatment for a worsening cavity. Cavities are not a problem that can be ignored – if you keep putting off treatment, decay can keep growing larger. In fact, if too much time passes, a tooth can be damaged so badly that you are unable to save it!
Performing Work To Restore Your Oral Health And Smile
Restorative work at our local dental practice can put a stop to the spread of a cavity, and also make sure your smile is not disrupted by signs of treatment. You may need a root canal treatment for your cavity. This procedure is required whenever you might have an internal issue with your tooth. After work to address decay is completed, your dentist can talk to you about receiving the appropriate restoration. For smaller cavities, a tooth-colored dental filling can be useful. If decay is more serious, you could require a dental crown. Both can be designed to blend in seamlessly with your smile, so you are not worried about the way you look!
We Can Help You Keep Up With Your Oral Health Needs, Too!
If you want to make sure your problems with tooth decay are limited, start attending regular dental exams! Our practice is ready to help you keep up with your oral health needs through professional dental cleanings, and careful reviews that can turn up any signs of trouble.
Sunny Smiles In El Paso Can Provide Quality Care If You Have Tooth Pain
At Sunny Smiles in El Paso, TX, you and your dentist can discuss the appropriate treatment for your toothache. If you have an ongoing issue with discomfort, if you want to do something about a smile concern, or if you want to set up a general checkup, let us know! You can reach our East El Paso location on N. Zaragoza Road by calling 915-849-9000!