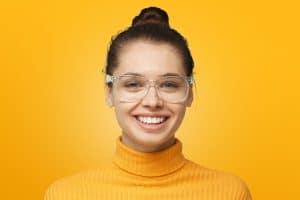 How worried should you be if your teeth seem to look misshapen, or if you have a tooth that appears out of place with the rest of your smile? If these flaws impact your appearance, you can feel some understandable concern, and have an interest in what you can do about the matter! Fortunately, cosmetic dental work can make changes to the shape and size of specific teeth possible. Your El Paso, TX dentist can talk to you about your current problems with your smile, and recommend a customized approach to improving the way you look. You can be surprised at just how effective one treatment can be at making your desired changes, and giving you the smile you have always wanted to share with the world!
Making Plans To Improve Your Smile By Providing Precise Corrections To Misshapen Teeth
Careful corrections to the shape and size of certain teeth can lead to great cosmetic improvements, even as your teeth undergo modest changes. During an initial meeting, you can point out those teeth that you would like to have addressed, and let your dentist know about the improvements you are eager to see. With that information provided, your dentist can talk to you about the different paths available based on the procedures that we offer.
Should You Undergo Cosmetic Or Restorative Work To Improve Your Smile?
It can hardly be surprising to hear that cosmetic flaws are often addressed through cosmetic dental work. Porcelain veneers, which are affixed to the front of your teeth in order to hide different flaws, are often trusted to make smile transformations happen. Your dentist will take measurements of your teeth in order to provide you with custom restorations that improve on the way you look.
In some cases, it might be more appropriate to deal with a misshapen tooth by restoring it with a dental crown. This might be the preferable choice if the tooth is injured, or if its small size has made it a problem for your bite function. With a custom crown designed and placed, you can feel better about the way you look while also enjoying a better bite function.
Bonding And Contouring Work Can Improve Your Tooth Shape Without A Restoration
You may find that all of your smile improvements can be achieved without the use of any restorations. Instead of offering veneers, or dental crowns, your dentist can instead discuss tooth bonding and contouring with you. In this approach, excess dental material can be safely trimmed away, and other flaws can be managed with the careful application of a resin material that bonds to your enamel.
Talk To Sunny Smiles In El Paso About Improving The Look Of Misshapen Teeth
Sunny Smiles in El Paso, TX is ready to change your smile in ways that make you truly excited about your appearance! You can make an appointment at our Northeast El Paso location on Dyer Street by calling 915-759-7000!