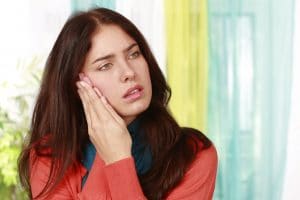 When dental trouble arises, seemingly without warning, you can be understandably alarmed. If you start to experience notable dental pain, or if an injury harms one or more of your teeth, your El Paso, TX dentist's office is ready to help you manage the problem. By reaching out for emergency dental treatment, you can arrange for the problem's prompt management. That means putting a stop to that discomfort, and having dental damage addressed with minimal delay. Your dentist is even prepared to take care of your smile if your emergency concerns the loss of a tooth.
Experiencing A Dental Emergency
If an issue with your smile puts you in urgent need of care, you can arrange that care on short notice. Dental emergencies can be concerning for how they affect your appearance, and because they can be painful. If you try to simply ignore the matter, you could create more trouble. That tooth pain you feel could be a symptom of an infection that can grow worse as time passes. If you decide you can put off treatment for teeth that are chipped or cracked by an injury, rather than arrange for the appropriate restorative dental work, the harm may grow more severe. Failing to realize how an injury affects a tooth's function, or stability, can lead to that injury worsening.
Arranging Prompt Care For Your Dental Troubles
When you arrive for emergency treatment, your dentist will make a careful study of the problem before determining what to do. If your tooth is badly cracked, or if you arrive complaining of significant tooth pain, a root canal procedure can be set up to address an internal infection. Without a root canal for an internal issue, your tooth's condition can continue to worsen until it has to be extracted. Dental crowns are capable of protecting your teeth, and making the act of biting and chewing more comfortable.
It should be noted that when it comes to superficial injuries, restorative work is not always required. It may be possible to fix minor issues with cosmetic dental work, which can lead to results while calling for a more conservative approach to caring for a tooth.
What Can I Do If My Tooth Is Knocked Out?
Having a tooth knocked out can leave you in pain, and in a state of alarm. Can the tooth be saved? Will you need a replacement tooth? Scheduling emergency dental work for an avulsed (completely dislodged) tooth can increase the chance that tooth can be saved, since your dentist can respond to the matter with less delay. Unfortunately, even when swift action is taken, a tooth may be past the point of saving. You can be happy to learn about the benefits of dental implants for prosthetic dental work. With an implant to hold your restoration, it can be easier for you to bite and chew, keep neighboring teeth in place, and sustain the health of your jawbone.
Sunny Smiles In El Paso Can Help You Deal With A Dental Emergency!
At Sunny Smiles in El Paso, TX, patients in need of emergency dental work can count on their needs being addressed with a modern approach that can protect their oral health, and their appearance. To reach our East El Paso office on N. Zaragoza Road, call 915-849-9000!