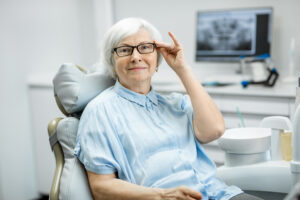 Is there something more that you should do to keep your smile healthy? At home, you should stick to a routine that sees you brush and floss thoroughly. Along with a healthy, low-sugar diet, your routine will help you avoid cavities and keep oral bacteria from proliferating. What you should also do to protect yourself is keep up with general dental visits. At these appointments, you receive timely updates about the condition of your smile as well as cleanings that make future problems less likely to occur. At Sunny Smiles, patients of all ages can count on important support at these appointments. Because of this, you can have an easier time avoiding the kinds of problems that put your smile at risk and make you more likely to need more involved services from our practice.
Is Your Smile As Safe From Harm As It Should Be?
Keeping your smile safe from harm calls for good habits at home, but it also depends on the support provided at the dentist's office. At these appointments, you receive helpful feedback on the efforts you put into fighting plaque and tartar buildup as well as defending against dental decay and gum disease. You also have cleanings that remove existing tartar and plaque so that they do not cause you harm. Without these visits, small problems that are overlooked or hard to notice at first can worsen and create serious issues for you!
Consistently Scheduling General Dental Appointments
Unless your dentist identifies a reason for you to keep to a different schedule, you should plan on scheduling appointments every six months. Your semiannual dental appointments will provide you with regular updates about the state of your smile, which can lead to timely care as well as steady support to make gum disease, dental decay, and more less likely to cause serious complications. At every visit, your teeth will be professionally cleaned to remove tartar and plaque buildup. This is important because if tartar deposits are not dealt with in this way, they can remain to cause continued problems for you.
What To Expect When A Problem Is Identified
If you learn that something is wrong at your next appointment, what will need to be done to restore your health? If the problem is with your gums, we can recommend that you undergo an advanced periodontal cleaning to remove bacteria on your roots. For trouble with dental decay, we will determine if your restorative treatment should include the placement of a dental filling or dental crown to keep your smile safe from harm.
Schedule General Dental Care At Sunny Smiles!
Through general dental visits, patients are able to keep up with smile care on a regular basis and avoid potentially serious oral health complications. If you would like to find out more about how our practice can support your dental well-being, contact our Sunny Smiles location on N Zaragoza Rd in El Paso, TX today at 915-849-9000.