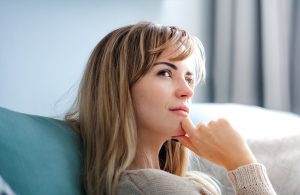 There are several different factors that can play into your smile's overall appearance, most of which involve the health, integrity, and appearance of your teeth. Therefore, when you aren't entirely satisfied with how your smile looks, designing the right cosmetic dentistry plan requires carefully customizing the most appropriate treatment for your needs. At our El Paso, TX, dental office, we often recommend customized porcelain veneers to help patients address a wide range of cosmetic smile issues at once. Before deciding on veneers for your smile makeover, however, we'll perform a thorough examination to ensure they're your best option.
What's wrong with your smile's appearance?
The most important factors that go into deciding on porcelain veneers are the specific issues that affect your smile's' appearance. For example, custom veneers are most often recommended for issues such as severe tooth discoloration that can't be addressed with teeth-whitening, and for chipped or lightly cracked teeth that don't require full dental crowns. Because of their ability to address several different types of concerns, veneers are most beneficial when you have multiple tooth blemishes to address at once and wish to minimize your cosmetic treatment.
Could you fix your smile more conservatively?
Veneers are wafer-thin shells of dental porcelain that are bonded to the fronts of your teeth, and require minimal preparation in the form of light sculpting of a tooth's outer layer. While the procedure is minimally invasive, some cosmetic concerns may be addressed without changing your tooth's surface or structure at all. For example, if your teeth are only stained, then you may be able to improve them with customized topical teeth-whitening. For a single chipped, worn, or lightly cracked tooth, cosmetic tooth bonding may offer a more conservative way to restore its structure and appearance.
Do you have an underlying, chronic condition?
When diagnosing the exact nature of your smile's blemishes, we may find that the cause of a tooth's appearance may be due to an underlying condition such as tooth decay, internal damage, or more. In such cases, placing a veneer over the tooth may not be enough to address the issue, and you may require a more involved restoration. For instance, if you have tooth decay, then a tooth-colored filling can restore the health of the tooth as well as its appearance. If your tooth is internally infected or damaged, then it might require root canal treatment and a lifelike dental crown to restore and improve it.
Find out if veneers are your best option
Porcelain veneers could be the best way to improve your smile and preserve your healthy tooth structure. However, we'll perform a thorough examination to ensure they're your best option before recommending them. For more information, schedule an appointment by calling the Sunny Smiles dental office nearest you in El Paso, TX, today! We also have offices in Chaparral, Canutillo, and Vinton so we can easily serve patients throughout all surrounding communities.