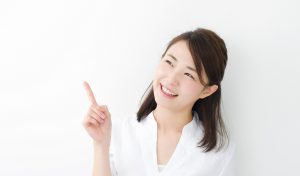 Of the many different options you have for improving your smile, professional teeth-whitening is one of the most frequently recommended ones. That's because everyone develops teeth stains at some point in their lives, and most turn to teeth-whitening to improve their smiles' appearance. At our El Paso, TX, dental office, we offer highly customized, gentle teeth-whitening treatment that makes brightening your smile as convenient as it is effective. After a careful examination to determine if teeth-whitening will work to erase your teeth stains, we can custom-designed a kit that allows you to apply the gel to your teeth at home (usually for about 10 days).
Making sure it works, first
As with any other cosmetic dental treatment, teeth-whitening starts with a thorough examination of your teeth and oral health. We'll diagnose the specific nature and extent of your stained teeth to ensure that a topical teeth-whitening solution will be enough to erase them. For instance, if your tooth's discoloration occurs within its main structure, underneath your semi-translucent enamel, then the teeth-whitening solution may not be enough to correct them. Instead, we can suggest another, more effective cosmetic treatment, such as tooth bonding or porcelain veneers.
The process of erasing teeth stains
The most common stains that develop on people's teeth do so because of natural reasons, like exposure to your food and beverages. They also develop on the outer surface of your tooth enamel, which makes it easy to erase them with professional-strength whitening gel. As you apply the gel to your teeth each day, the solution gently breaks up the deposits on your tooth enamel that are staining it. The solution also oxidizes the main body of the tooth underneath the enamel, ensuring a bright, beautiful, and healthy looking finish by the end of your treatment.
A treatment that fits your schedule
In most cases, professional teeth-whitening comes as a take-home kit, consisting of trays that you fit comfortably over your teeth and a supply of professional-strength bleaching gel. The trays allow you to apply the gel evenly to all of your teeth without harming the soft oral tissues around them. The solution is designed to completely erase your teeth stains and brighten your teeth by the time it runs out. You can keep the trays and acquire more solution from your dentist in the future, to make touching up your smile with whitening even easier.
Learn more about how teeth-whitening works
Teeth-whitening works by gently but effectively erasing the staining deposits on your teeth's surfaces. To find out if teeth-whitening is the best option for your smile, schedule an appointment by calling the Sunny Smiles dental office nearest you in El Paso, TX, today! We also have offices in Chaparral, Canutillo, and Vinton so we can easily serve patients throughout all surrounding communities.